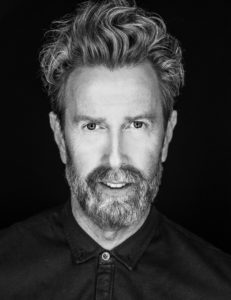 'To follow your heart and to go your own way for me are the most important things in life.'
After five years of working as an employee, I decided to start my own business. In 1988, I opened my first salon with one staff member. By doing things my own way and by following my heart, the business grew quickly. Today, I have three salons with 24 employees in total: People Behind The Mirror, People Haircare and Remix Hair.
In 1996, I started to work for L'Oréal as creative ambassador and traveled all over the world. Also, for seven years I guided a group of hairdressers as Artistic Director for Haute Coiffure Française and received an award at the Louvre in Paris.
Combined with my ambassadors function for L'Oréal, I have traveled around the world to give inspiration shows. Thailand, Malaysia, India, France and the United States were the highlights.
I was nominated twelve times for the Coiffure Award in The Netherlands. Although I never have received one, it put me on the map as a hairdresser. Today, I'm one of the jury members of Dutch Coiffure Award.
Some years ago, I decided to focus on creating my own collections. Nowadays, we send out press kits to contacts all over the world, resulting in publishing of my collections in magazines in many countries.
That made ​​me decide to work together with a young and dynamic company like Joico. I was their only ambassador in The Netherlands and could determine which direction I wanted to go.
'Passion is what drives me, the rest will follow.'
From 2012 to 2015, I was Fashion Director for The Netherlands and Western Europe for InterCoiffure. That gave me the opportunity to meet new hairdressers and strengthen different disciplines.
In 2014 I was asked by Redken to commit my name to their brand. Up until today we are still going strong.
These days I also work more and more under my own name for several hair salon brands, technical clubs and international fairs. I still travel around the world for seminars and shows. To educate and motivate people and bring them to a higher level makes me feel proud.
I hope to inspire other hairdressers and help the new generation to find their own signature in hairdressing.
'Do not wait for life, because it won't wait for you!'